Tired of run-of-the-mill jewelry options from generic jewelry stores? Want something with more character that's unique to you and representative of your styles and tastes? John Claude's Custom Jewelry is ready to create a beautiful piece of jewelry, just for you! We even repair and restore old pieces you love, making us your one-stop-shop for jewelry services.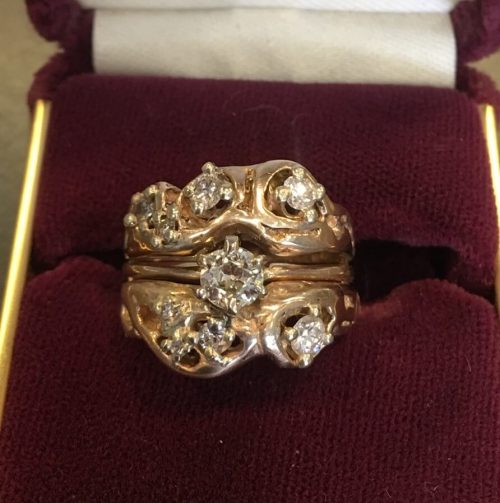 Jewelry Customization
Jewelry is meant to be noticed. A beautiful necklace or a stunning ring is sure to catch the eye of onlookers and make a statement! And, when that piece of jewelry is one-of-a-kind, completely custom, it's even more special.
At John Claude's Custom Jewelry, we specialize in creating custom pieces as well as custom jewelry repair in Riverside, CA. Whether you've got old jewelry that you want to be melted down and reformed or a simple piece you want to be accessorized and enhanced, we're happy to breathe new life into it. Each piece we create is as unique as the person wearing it, so you can always be confident in your accessories.
Custom pieces take anywhere between 3-10 days to create and vary in price depending on the workmanship involved. We provide free estimates to all customers upon consultation.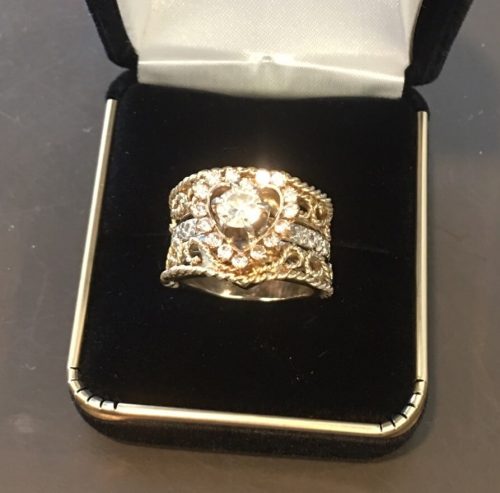 Jewelry Repair
Have a piece of family heirloom jewelry that's broken and needs repairs? Has your favorite piece becomes damaged after years of being worn? Don't write it off—get it repaired! We offer jewelry repair in Riverside, CA in any capacity you may need it and have the skill and resources to fix just about anything: from stone resetting to reshaping and resizing, to polishing and more. We aim to restore your treasures back to their original breathtaking beauty.
All of our repair work is done in-house, so you can rest assured we're the only ones handling your jewelry. We maintain strict accountability to make sure your pieces are always in the safest hands.
We Buy Gold and Silver
Looking to get rid of old, unwanted jewelry? We buy gold and silver and will gladly take it off your hands. Let us give you cash for your precious metals! We'll quote you a fair and honest price and put cash in your hand today.
To learn more about our jewelry customization and repair services or to sell your unwanted jewelry and other gold and silver items for a fair price, contact us today at 951-785-4112.